_________________________________________________________________________________
Freemasonry is a "Way of Life".
​A Freemason practices courtesy and civility in society, honesty and fairness in business, kindness in the home, pity and concern for the unfortunate, resistance toward evil, help for the weak, forgiveness for the penitent, love for one another, and above all reverence and love for God. Freemasonry is many things, but most of all…it is a "Way of Life"...


​Fellowship Lunch Club
The "Celebrated" Oswego Masonic Fellowship Lunch Club meets weekly on Thursdays at 12 Noon at various restaurants in the Oswego - Fulton area, check with our Worshipful Master to find out where we will be this week.
James Rizzo: cmc_nyc@hotmail.com
No dues or fees to belong, just show up where ever we are dining and pay for your own lunch.
​



​Meets at:
Oswego Masonic Hall
765 East Seneca Street
Oswego, NY 13126
(315) 207- 0127
Mailing Address:
P.O. Box 1027
​Oswego, NY 13126
Meetings:
2nd and 4th Tuesday of each month
except in July, August &
​December only the 2nd Tuesday
Dinner: 6:30 PM ($10)
Meeting: 7:30 PM
RSVP for Dinner at:
secretarylakecity127@gmail.com


​Upcoming Lodge Meetings:
All Masons Welcome​​
"Brother bring a friend"
(non-Masons) to any dinner
For more information on meetings or for dinner reservations contact the Secretary, W:. Mike Regan - Email: secretarylakecity127@gmail.com​

​

---

Oswego Masonic Hall also hosts
​these fine organizations:

Royal Arch Masons
​Lake Ontario Chapter No. 165, RAM meets at
​Oswego Masonic Hall
Second Thursday of each month
Dinner ($8): 6:30 PM
Meeting: 7:30 PM
Dinner RSVP to: rbondsr@twcny.rr.com



​
​Cryptic Masons
Fulton Council No. 50, Cryptic Masons meets at
​Oswego Masonic Hall
Second Thursday of each month
Dinner ($8): 6:30 PM
Meeting: 7:30 PM
Dinner RSVP to rbondsr@twcny.rr.com
_________________________________________________________________________________________________________________________________________________
Scroll Down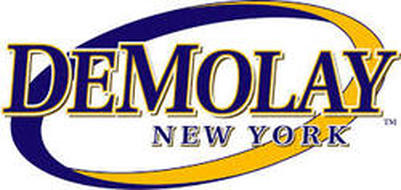 M:.W:. Calvin G. Bond Chapter now working!!
Open to all young men ages 12 to 21
For more information contact:
R:. W:. Gary Visconti (Hiram) 315-529-1936
W:. Duane Crapser (Hiram) duane.crapser@facebook.com
W:. Art Webb (Lake City)
artwebb75@icloud.comThe seven basic principles of DeMolay are filial love, reverence for sacred things, courtesy, comradeship, fidelity, cleanliness, and patriotism.

Filial love, the bond between parents and their children, is ranked first since this virtue has taught millions of DeMolays to strive to repay the care, so often under appreciated, our parents give to us.

DeMolay's second principle, reverence for sacred things, teaches every member to honor his promises and to respect the religious beliefs of others, while keeping his own.

Society today often lacks common courtesy, DeMolay's third principle. A courteous person is admired, serves as an example for others, and elicits respect from adults and peers. This allows more opportunities since courteous persons gain the attention of others.

The fourth principle, comradeship, is central to DeMolay. Jacques DeMolay and his companions held true to each other until death, and each of us should never forget this great example of true comradeship. Our common goals, pledges, and vows bond all DeMolays into a fellowship that cannot be broken.

Fidelity is the essence of every DeMolay's promise to remain loyal to every other DeMolay. Many of us will never be confronted with a situation such as Jacques DeMolay faced, yet each of us should be ready to take the necessary measures to live up to the vows we take as DeMolays.

The sixth principle of DeMolay is cleanliness, not the bodily cleanliness that we all practice, but cleanliness in every thought, word, and deed. This principle encourages us to maintain a civil tongue and polite manner while avoiding vulgarity and hurtful pranks.

Patriotism, the final principle of the Order of DeMolay, hits close to home with the horrible national tragedy of 9/11 which awoke a new sense of nationhood. Many died on that fateful day, and many more are facing danger today as they continue to make sacrifices for their country. Their examples inspire patriotism in the hearts and minds of every young man in DeMolay.
Jurisdiction
Lake City Lodge No. 127 operates under the jurisdiction of The Grand Lodge of Free & Accepted Masons of the State of New York. Please visit the
Grand Lodge of New York
website