James Rizzo
cmc_nyc@hotmail.com
315-593-9966
_____________________________________________________________________________________________________________________________________________________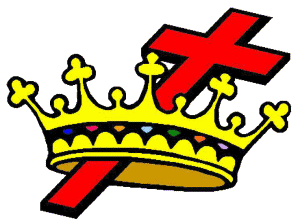 This week's article is from the April 2015 issue of Knight Templar Magazine, it applies to Blue Lodge as well as Commandery:
Fixing ... Finances Means Giving Money A Chance 3/31/15
By Sir Knight Russell L. Schlosser, Grand Commander of Illinois

The magazine's editor noted: ... Once again I have found an article among our state supplements that just begs to be spread to a wider audience. Sir Knight Russell Schlosser has hit the nail on the head with this one. It has been my experience that people are willing to invest in what they really value. I wonder how many of our members really value our fraternity? One thing is for sure; if we keep on doing what we have been doing, we will keep on getting what we have been getting. NOTE: This article has been edited.

Few issues provoke such visceral reactions in Masonic bodies as that of how best to manage our fiscal matters. Each member is suddenly an amateur expert with a strong opinion, often old-timers in particular. Virtually every member feels obliged to express himself, regardless of whether that viewpoint is rational or irrational, well informed or misinformed, open-minded or stubborn, wise or just plain ignorant.

The fraternal debate on what to charge for dues (including per capita) and degrees has raged for centuries. It's like a movie I've seen before that always ends badly, with a foolish, short-sighted, self-destructive decision borne out of spite, mistrust, and resentment. We mercilessly starve that which we claim to love. This is called a vicious cycle, because it recurs with detrimental effects to those within it.

Some Commanderies (Lodges) seem to believe they are magically immune to the laws of economics. Inflation, rising operating costs, and lower rates of investment returns have never affected them. Likewise, they need not worry about fewer dues-paying members, a lack of fee-paying candidates, or meager earnings on their grossly under priced life memberships.

Any Sir Knight (Brother) who dares to address this problem is at risk of being verbally accosted. Angry members rise out of their chairs to protest, hearkening back to what things cost decades ago, claiming that candidates will think the Commandery (or Blue Lodge) "too expensive." Yet they fail to note that incomes, too, were once a fraction of what they are today. Those with finance credentials are reluctant to chime in, seeing the futility of it.

Another, unspoken reason why Commanderies (Lodges) may fail to keep their finances up-to-date is that it's a pain to amend our bylaws. Quite understandably, the Recorder (Secretary) isn't looking to do a lot of extra paperwork, and we don't want to provoke angst among the members. The easier choice is to put off dealing with it, hoping that some future administration addresses the issue. However, years of delay adds up to big deficits.

Let's not forget that Templars (as well as all Freemasons) are obligated to be charitable, but it's tough to support worthy causes when you're in dire financial straits, nearly a charity case yourself. If the finances of a Commandery and the Chapters and Lodges upon which they depend for new members are allowed to deteriorate beyond a certain point, decisive action must be taken quickly, otherwise they're likely to go defunct.

I hope this doesn't describe your Commandery (or Lodge), but if it does, you have a decision to make. Amend your bylaws to realistically adjust dues and degree fees (which won't affect life members) and re-price future life memberships. The goal is to have income to offset expenses.

In other words, give money a chance. You'll be better off in the long run. It's also the fiscally prudent Masonic and Chivalric thing to do.
The Rough Ashlar 6/9/14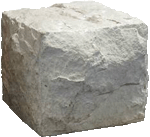 This came to my attention when R:.W:. Rich Torrey posted it in the Facebook Group Mid-State Masonic Region, it is also posted on the Masonic Trowel and elsewhere online.


ATTENTION TO THE ROUGH ASHLAR
From The Grand Lodge Of Texas

Of particular importance to the Fellowcraft Degree are the Rough and Perfect Ashlars, two stones marking a path for self-improvement for the initiate. The lessons outlined in this degree rely upon many symbols concerning education and the gaining of knowledge as a means of advancing, both morally and spiritually. However, there are other lessons to be gained by examining the stones themselves, notably the Rough Ashlar.

An "ashlar" is a rough stone taken from a quarry with the intent of preparing it for use in construction of a building. Its shape is that of a plank or rectangular solid, which would allow its use for paving or exterior construction. In olden times these stones were from "freestone," which meant sandstone or limestone, which could be shaped easily into smooth blocks or other forms. It was the refining and smoothing that shaped these rough stones into their final form and thus "fitted them for the builder's use."

For the Freemason, the Rough Ashlar represents his rough state in life and the need for improvement. He is made aware as a Fellowcraft of the goal of being a better man, being more spiritual in his thoughts, and striving for perfection in conduct. A path is laid before him and he is charged to work toward self-improvement. Duties, obligations, and expectations are clearly placed in his hands to work toward a better life. He is taught to "smooth" himself, both externally and internally, and become a true Mason. We, as Brothers, have a duty to ourselves and to our Brother to teach and help each to become better men and Masons.

There are other messages contained within the Rough Ashlar. There are the internal messages concerning the quality, potential, and character of the stone. The stone must be of good quality and possess the potential to be a "perfect" stone in its use. It must have no flaws of character, which may cause it to weaken in its purpose or use. Thus, when we look at a candidate for the degrees, we should look carefully at their qualifications and character. The candidate must be of sound quality and have the potential to serve and support our Fraternity. He must be carefully inspected, as the Rough Ashlar, in order that he "fit" in the design of Freemasonry, its tenets, and goals. Just as one bad stone could ruin the exterior of a building, or weaken the overall structure, so one flawed Rough Ashlar can bring censure and reproach upon the Fraternity, and thus weaken Freemasonry in the eyes of the outer world.

Hence there are three goals represented in the Rough Ashlar. One goal is for us as Masons, one goal is for the Lodge, and one goal is for the initiate. As Masons we must give due attention to our responsibility in educating our Brothers in self-improvement. As a Lodge, we must judge carefully in extending Freemasonry to others, weighing their potential and character as Masons, for they are the future of the Craft. And finally we must extend the hand of Brotherly Love and Affection in order that they may attain their place as "just and upright Masons." Attention to the Rough Ashlar is critical to our future and we should act accordingly.
End article "Attention to the Rough Ashlar"

"Freemasonry has endured not because of its antiquity, its influence, or its social standing, but because there have been so many who have lived it. The effectiveness of Masonic teachings will always be the measure by which the outside world judges Freemasonry; the proof of Freemasonry is in our deeds and it is in our deeds that Freemasonry is made known to non-Masons. The only way that the Craft can be judged is by its product. The prestige of Freemasonry lies squarely on the shoulders of each of us."
-G. Wilbur Best-

---
Brother Norman Vincent Peale 5/27/2014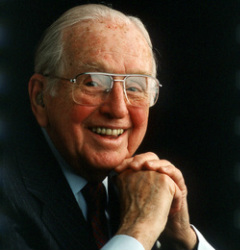 "Empty pockets never held anyone back. Only empty heads and empty hearts can do that."

Dr. Norman Vincent Peale was an incredible force in 20th Century American society, as an author he put forward the idea of "positive thinking", ever championing optimism, and calling for personal responsibility.
He was a Freemason descended from two generations of Freemasons. As a Protestant Minister he built his Pastoral congregation from a few hundred to thousands, then reached far beyond that single church's pulpit and rose to become one of the most prominent Christian Ministers in America and the World with a flock of millions!
He sought every avenue to motivate others, using books, magazines, radio and television to promote positive thinking as well as Christian and Masonic values.
Living to the ripe old age of 95, Bro. Peale was celebrated and awarded many times in his lifetime, one of the finest examples of which was when he was presented with the Presidential Medal of Freedom (the highest civilian honor in the United States) on March 26, 1984 (by his good friend, President Ronald Reagan), this was about 9 years prior to his death. Here below is a sample of our Brother's understanding of Freemasonry:

What Freemasonry Means To Me
I recently received a letter in which the writer asked: "Why are you a Freemason?" The question caused me to think and reaffirm my feelings about Masonry.
At first I thought about my own forebears. My grandfather was a Mason for 50 years, my father for 50 years, and I have been a Mason for 60 years. This means that my tie with Freemasonry extends back to 1869 when my grandfather joined the Masons.
My feelings on my first entrance into a Masonic Lodge are very clear in memory. I was a young man and it was a great thrill to kneel before the altar of the Lodge to become a Freemason. This must have been the same feeling my father and grandfather experienced before me. And it must also have been identical to the one that many great leaders of America and the world felt as they became Masons. Prominent among this select group are George Washington, Harry Truman, and 12 other Presidents as well as countless statesmen and benefactors of humanity.
So I found myself thinking: "What does Freemasonry mean to me?" Of course Masons say that Freemasonry actually begins in each individual Mason's heart. I take this to mean a response to brotherhood and the highest ideals. I recall the story of a man who came to me once and said: "I see that you are a Freemason. So am I." As we talked, he told me of an experience he had years ago. It seems that he joined the Masonic Fraternity shortly after he became 21 years old. When he was stationed in the military, he decided to attend various Lodge meetings. On his first visit to a Lodge in a strange city, he was a bit nervous. One thought was constantly in his mind; could he pass the examination to show that he was a Mason? As the committee was carefully examining his credentials, one of the members looked him squarely in the eye and said: "Obviously you know the Ritual, so you can enter our Lodge as a Brother Mason. But I have one more question. Where were you made a Mason?" With that he told the young visitor to think about it because when he knew the answer the examiner would not have to hear it. He would see it in his eyes. My friend told me that after a couple of minutes a big smile came to his face and he looked at the examiner, who said: "That's right, in your heart."
By James Rizzo & Dr. Norman Vincent Peale

---


MEMORIAL DAY 5/20/2014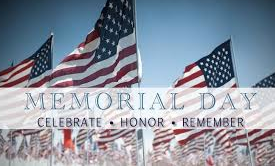 Memorial Day is a uniquely American holiday, not that other countries don't have a day set aside for similar observances, but its evolution and customs brand it American.

It is a federal holiday for the commemoration of the men and women who died while serving in the United States Armed Forces. The holiday, which was celebrated on May 30th, was moved with the passage of the Uniform Monday Holiday Act to the last Monday in May.

The origins of Memorial Day are shrouded in confusion with many events and locations seeking to garner the title. What is fairly certain is that during and after the Civil War people took time off from work on a day in late spring or summer, gathered in the cemeteries and adorned the graves of the War Dead with flowers and flags. In 1966 the federal government decided that Waterloo, New York, would be designated the official birthplace of Memorial Day. Even though they could not boast the first event recorded, as Waterloo's original commemoration, known as "Decoration Day" was on May 5, 1866; it was chosen because it hosted an annual, continuing, community-wide event, during which businesses closed and residents decorated the graves of soldiers with flowers and flags.

Despite scattered celebrations in small towns, it took several more years for the holiday to become observed nation wide. In a proclamation, General John A. Logan of the Grand Army of the Republic (an organization of former soldiers and sailors), dubbed May 30, 1868, Decoration Day, which was "designated for the purpose of strewing with flowers or otherwise decorating the graves of comrades who died in defense of their country during the late rebellion.

This commemoration, known as "Decoration Day" became more widely called Memorial Day following WW II, (though the name originated in 1882) and that is now the name recognized by the federal government.

Traditional observances on Memorial Day are:

The flag is raised briskly to the top of the staff and then solemnly lowered to the half-staff position, where it remains only until noon. It is then raised to full-staff for the remainder of the day.

The half-staff position commemorates the more than one million men and women who gave their lives in service of their country. At noon, their memory is raised by the living, who resolve not to let their sacrifice be in vain, but to rise up in their stead and continue the fight for liberty and justice for all.

Memorial Day observances in small towns are often marked by dedications and remarks by veterans, state legislators, and local elected officials.

The National Memorial Day Concert takes place on the west lawn of the United States Capitol. The concert is broadcast on TV and radio. Music is performed, and respect is paid to the men and women who gave their lives for their country.

For many Americans, the central event is attending one of the thousands of parades held on Memorial Day in large and small cities all over the country. Most of these feature marching bands and an overall military theme with the National Guard and other servicemen participating along with veterans and military vehicles from various wars.

The difference between Veterans Day (in November) and Memorial Day is that on Veterans Day we commemorate all who served in service to our country, those alive and passed on, whereas Memorial Day is reserved to commemorate those whose lives were lost in service to our country.

Memorial Day weekend serves, unofficially, as the kick-off to summer (unofficially ending on Labor Day weekend), and there are many sporting events that coincide, as well as many back-yard barbecues and get-togethers after the parades.

Though the number of official parades and the observances of Memorial Day Traditions has dwindled in recent years, they remain strong at Arlington National Cemetery. Since the 1950s, on the Thursday before Memorial Day, soldiers of the 3rd Infantry Division have placed American flags at each of the more than 260,000 graves there. During the weekend, they patrol around the clock to make sure each flag remains aloft. On the holiday itself, every year about 5,000 people turn out to see the President or Vice President give a speech and lay a wreath at the Tomb of the Unknown Soldier. And other Americans are encouraged to observe in a more solitary fashion.

At 3 p.m. local time, according to the National Moment of Remembrance Act (2000), which was passed to emphasize the meaning of Memorial Day, all Americans should "voluntarily and informally observe in their own way a moment of remembrance and respect, pausing from whatever they are doing for a moment of silence or listening to 'Taps'.



Gene Autry's Cowboy Code 5/12/2014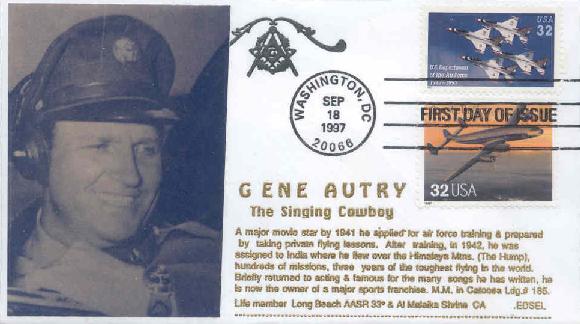 Gene Autry's Cowboy Code
1. The Cowboy must never shoot first, hit a smaller man, or take unfair advantage.

2. He must never go back on his word, or a trust confided in him.

3. He must always tell the truth.

4. He must be gentle with children, the elderly, and animals.

5. He must not advocate or possess racially or religiously intolerant ideas.

6. He must help people in distress.

7. He must be a good worker.

8. He must keep himself clean in thought, speech, action, and personal habits.

9. He must respect women, parents, and his nation's laws.

10. The Cowboy is a patriot.

Many will recognize the name of the famous "Singing Cowboy", Gene Autry, but few may realize he was a Mason. Or that he served his country as a pilot during WWII.
Brother Gene Autry noticed right away that much of his fan base consisted of young children who idolized him and the image of the cowboy presented in his films, so he developed his "Cowboy Code" to make sure a clear path was offered.
It was obviously inspired and informed by the precepts of Masonry.
_____________________________________________________________________________________________________________________________________________________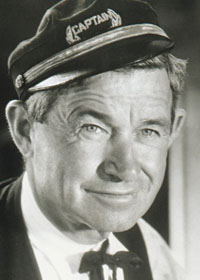 Brother Will Rogers 4/8/2014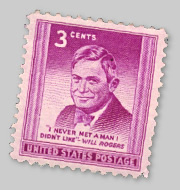 Brother Will Rogers
November 4, 1879 - August 15, 1935

William Penn Adair Rogers was educated early in his life mostly at Indian Territory (now Oklahoma) schools. He began his show career in 1902, when he was "The Cherokee Kid" with Texas Jack's Wild West Show in South Africa.

A syndicated, daily columnist for 400 newspapers worldwide, Hollywood's biggest box office star for more than a decade as the star of over 70 films, host of the country's most popular radio program, author of over six books, aviator, star in the popular Ziegfeld Follies Show, famous for rope tricks and a popular wit, Rogers was a loving husband and father of four.

He is remembered as a humanitarian, often using his popularity and position to raise money for those in need. He is often referred to as the "Cowboy Philosopher."

Initiated: Feb 18, 1905 Passed: March 10, 1906 Raised: March 13, 1906 Clairmont Lodge No. 53, Oklahoma

A bust of our Brother Will graces the hallway of the Grand Lodge Building in New York City.
His wonderful wry wit engaged the entire nation, here are some quotations:

"Why not go out on a limb? That's where the fruit is."

"Rumor travels faster, but it don't stay put as long as truth."

"When you find yourself in a hole, quit digging."

"The quickest way to double your money is to fold it in half and put it in your back pocket."

"It takes a lifetime to build a good reputation, but you can lose it in a minute."

"Most men are about as happy as they make up their minds to be."

"When you're through learning, you're through."

"Things ain't what they used to be and probably never was."

"Don't let yesterday use up too much of today."

Yes sir, in his own "down home" folksy way our Brother Will delivered his "Cowboy Philosophy", but reading these quotes and others we can see he learned his Masonic lessons well.
---
The Oswego District Officers Association 4/1/2014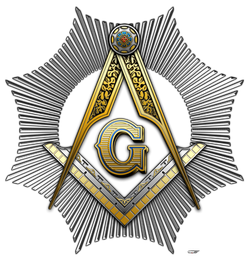 The Oswego District Officers Association is the name of the old Masters, Wardens & Deacons Association, and it got this new and different name back in 2006 or 7 because the old group began as an exclusive one for just those Officers: Masters Wardens & Deacons. Even when membership was thrown open to more, the name seemed too exclusive.

It was decided that a group working with the District Staff and all of the Lodges to promote the good of all Masons in the District needed to include all of the Masons in the District, so the name was changed and all Masons in the District were then included as members, so whether you know it or not, if you belong to a Lodge in the Oswego District, you are a member, even if you are not an Officer in your Lodge.

This Association meets quarterly to promote cooperation District wide and to support all of the Masons and Lodges of the Oswego Masonic District, it works with the District Staff towards these ends.

This kind of organization is needed now more than ever and we all must support the group by attending the meetings and events organized by it.

In other States, some of these organizations have their own websites, sometimes they are the website for the District.

A number of changes to our by-laws were presented at the last meeting if you have not gotten these and are not in possession of a copy of the bylaws contact the President, W:. Josh Kruth to get a copy via email. Send your request to: pulaskimasons@gmail.com

There are a number of District-wide events being planned, look for updates in the Weekly Gazette.

---
Masonry and the Founding of the United States 3/25/2014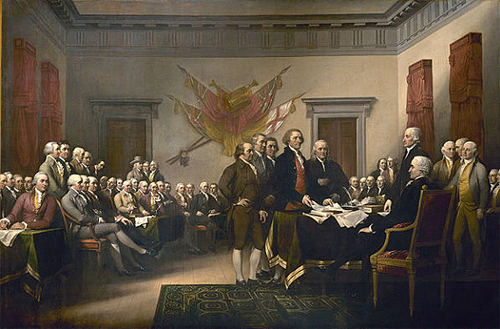 That many of our founding fathers were Masons is no accident, it is one of the things that has made our country great.
Of the 56 signers of The Declaration of Independence, 20 are known or rumored to be Masons, they are here listed below with the Colony (now State) they represented.

First, the following have been confirmed as having Masonic Membership:

William Ellery, RI

Benjamin Franklin, PA

John Hancock, MA

Joseph Hewes, NC

William Hooper, NC

Robert Treat Paine, MA

Richard Stockton, NJ

George Walton, GA

William Whipple, NH

In this second list, Masonic Membership is strongly rumored, but not 100% proven by records:

Elbridge Gerry, MA

Thomas Jefferson, VA

Richard Henry Lee, VA

Thomas McKean, DE

Robert Morris, PA

Thomas Nelson, Jr., VA

John Penn, NC

Benjamin Rush, PA

Roger Sherman, CT

James Smith, PA

John Witherspoon, NJ

There are many notable Masonic influences in the formation of our Government, from the name chosen for our Governing Document, the Constitution, to the wording of the oaths of office for members of the various branches of our Government. And we are not the only country to have been blessed with the beneficence of Masonic influence in government at its formation or at times of critical change, though we seem to be one of the first. Many governments, many countries have been so blessed, notably the French Republic, Italy, the Republic of Ireland, Canada, Australia, the United Kingdom, and many others.



Masonic Secrets: Ritual and Symbolism 3/18/2014
by James Rizzo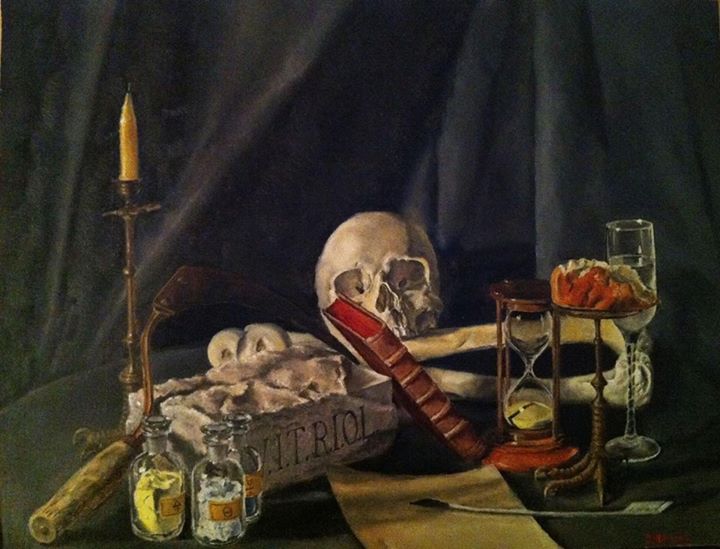 The true secrets of Freemasonry reside in the Masonic Teachings which have often been referred to as the Royal Art. Freemasonry is as much an Art as it is a Science, it is the Art of Life and the Science and Technology of perfecting Humanity; of living a Right and Proper life, with due charity towards our fellows, and the understanding that we all share a common bond as the progeny of Deity. This sounds quite religious, but be assured Freemasonry is no religion, nor is it a substitute for religion, instead it encourages each to the Faith of their own Acceptance.

The words and actions that have been carried down for centuries, unchanged in substance are a symbolic representation of sublime truths, that is our ritual. The Rituals are designed, as were the original dramas in ancient times as symbolic enactments of Higher Spiritual Realities. Freemasonry's secrets are laid bare in the symbols that represent them. But those who have not undergone the ritual, not participated in the unique teaching methods of the Masons, will gain little insight or understanding of the secrets there imparted. Indeed, it often takes a good Mason a lifetime to begin to understand the rich tapestry woven by Masonic Education.

Freemasonry is often described as:

"A Beautiful or Peculiar System of Morality, Veiled in Allegory and Illustrated by Symbols."

So the secrets of Freemasonry not only reside in the Rituals, in the various "means of recognition", in the symbolic Working Tools of Operative Masonry, the Square and Compasses, the Plumb, Level, Trowel, etc.; but also in the meaning behind these symbols.
Modern science has described a vast area of consciousness known in the various "Schools of Psychology or Psychiatry" as the sub-conscious or the unconscious mind, this is the deep mind of ancient lore and is well known for its ability to communicate through the use of symbols, of responding to song, dance, repetition, story-telling, drama; all methods of Masonic Education.

Freemasonry takes good men by the hand and challenges them to be better men, to be the best they can be; to take the precious Gift of Life that the Great Architect of the Universe has bestowed upon them and to build it into a Glorious Temple, one more glorious than even that of King Solomon, a place worthy and suitable for the indwelling of Deity.

Our secrets are, in truth, an open book, just like the open Volume of Sacred Law ever upon our Altars, open to the common and profane view, yet unknown, not because of any wish to obscure or keep these secrets from others, but because the only way to understand them is through experience, and the only way to do that is to know in your heart the desire to become more than you are, and to seek through Freemasonry to be more than a man, to reach that glorious summit of all created things, a True Man, a Reflection of Deity: a Mason.



A Response to Critics of Freemasonry 3/11/2014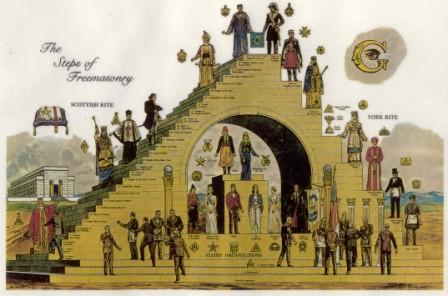 From Northern Ireland to Iran, from the Middle east to the United States, religious extremism is a growing force throughout the world. Jarred by the rapid pace of social and cultural change,especially the apparent disintegration of moral values and the break-up of the family, some people within this movement have sought refuge from the complexity of modern life by embracing absolute views and rejecting tolerance of other beliefs.

Simple, easy, seemingly stable answers bring comfort in a rapidly changing world. For example, some churches have responded to the personal anguish of their members by circling the wagons, that is, by strictly defining theological concepts and insisting their members "purify" their fellowship by renouncing any other beliefs.

The next step, already taken by various churches, is to yield degrees of control within their ranks to vocal factions espousing extremist views. These splinter groups focus the congregation's generalized anxieties on specific targets, The proffered cure-all is to destroy the supposed enemy. Freemasonry has become one of these targets precisely because it encourages members to form their own opinion on many important topics, including religion.Thus some churches have expressed concerns, even condemnations, of Freemasonry. Generally, these actions are based on misunderstandings. A case in point is the June 1993 report to the Southern Baptist Convention by the Convention's Home Mission Board. This report defined eight alleged conflicts between the tenets and teachings of the Masonic Fraternity and Southern Baptist theology.

Let's briefly look at those areas, as representative of the thinking of some well-meaning but misinformed church members today, and see if the concerns are real or simply a matter of misinformation or misunderstanding.Most of the issues really deal with language in one way or another. Almost every organization has a special vocabulary of words which are understood by the group. It's hardly appropriate for someone outside a group, and without the special knowledge of the group, to object to the terms unless he or she fully understands them and why they are used. If someone wants to read the Journal of American Medical Association for example, that is his right-but he doesn't have a right to complain the articles use medical terms. A person reading a cookbook had better know terms like fold, cream the butter, or soft ball have special meanings-or he'll make a mess instead of a cake. The same is true of a non-Mason reading Masonic materials.

As to the critique of Freemasonry by the Southern Baptist Convention (which, incidentally, had several positive things to say about Freemasonry), here is a brief explanatory discussion of each point.

1. Because they do not see specific words in their historic context, some critics complain of the prevalent use in Masonry of offensive titles and terms such as Worshipful Master for the leader of a Lodge. The leader of a Masonic Lodge is called the Master of the Lodge for the same reason the head of a Boy Scout troop is called a Scoutmaster, an orchestra's leader is termed the Concert Master, or a highly-skilled electrician is called a Master Electrician. The term arose in the guilds of the Middle Ages when the most skillful workman was called the Master. Much Masonic vocabulary dates from that period. Worshipful in Worshipful Master has nothing to do with worship in any religious sense. Masonically, Worshipful is a term of honor and, in this sense, it is a term still used in England and Canada today to refer to such officials as mayors of cities. Worshipful John Doe means exactly the same thing as the Honorable John Doe. In the same vein, the Mayor of" London is addressed as the Worshipful Lord Mayor. Certainly there is nothing irreligious here in the use of Worshipful or Lord. Such terms are a matter of history and tradition, not religion.

2. Some critics of Freemasonry object to what they term archaic and offensive rituals or so-called bloody oaths in Masonry. There is nothing offensive in them. They are ancient, not archaic, since many of them are so old their origins are lost in history. But there is nothing bad in that. The Declaration of Independence is about the same age as the Master Mason Degree, but few complain it is "archaic." The alleged bloody oaths refer to the penalties associated with the Masonic obligations. They originated in the medieval legal system of England and were actual punishments inflicted by the state on persons convicted of opposing political or religious tyranny. Masonry's obligations do not contain any promise ever to inflict any of the penalties or to participate in the execution of them. In Masonry, they are entirely symbolic and refer exclusively to the shame a good man should feel at the thought he had broken a promise,

3. Certain critics claim the recommended readings for the Degrees of Masonry are "pagan" in origin- "Pagan", as they are using the term, simply means "pre-Christian." The major purpose of Masonry is the study of man's intellectual and moral history for the purpose of developing ourselves morally and intellectually. Such a study has to start with the concepts of man and God as held by early cultures and evidenced in their mythologies. The Greeks and Romans, as well as earlier peoples, had much of importance to say on many topics, including religion. The idea that a physician must act in the best interests of his patient comes from the pagan Hippocrates, and the concept that the government cannot break into your house and take what it wants on a whim comes from the pagan Aristotle. None of us would want to live in a world without these ideas. In almost every field- law, government, music, philosophy, mathematics, etc. -it is necessary to review the work of early writers and thinkers. Masonry is no exception. But to study the work of ancient cultures is not the same thing as to do what they did or believe what they believed. And no Mason is ever told what he should believe in matters of faith. That is not the task of a fraternity, nor a public library, nor the government. That is the duty of a person's revealed religion and is appropriately expressed through his or her church.

4. Ironically, some people complain about the Bible used in Lodge being referred to as the "furniture" of the Lodge. No disrespect is intended. Indeed, just the opposite is true. Masons use the word "furniture" in its original meaning of essential equipment. Since no Lodge can meet without an open Volume of the Sacred Law, (which in North America is almost always the Bible) the Bible is essential and given a special place of honor as the "furniture" for every regular Lodge.

5. The Masonic use of the term "light" is often misunderstood by non-Masons. This confusion may lead some to think Masons are speaking of salvation rather than knowledge or truth. Nowhere in Masonic ritual is "light" implied to mean anything other than knowledge. Light was a symbol of knowledge long before it was a symbol of salvation. The lamp of learning appears on almost every graduation card and college diploma. Masonry uses Light as a symbol of the search for truth and knowledge. "Lux et Veritas" (Latin for Truth & Light), it is very unlikely that any Mason would think that Light represents salvation.

6. Masonry does not imply salvation may be attained by one's good works. Masonry does not teach any path to salvation. That is the duty of a Church, not a Fraternity. The closest Masonry comes to this issue is to point to the open Bible, and tell the Mason to search there for the path to eternal life. Masonry does believe in the importance of good works, but as a matter of gratitude to God for His many great gifts and as a matter of individual moral and social responsibility. The path to salvation is found in each Mason's house of worship, not in his Lodge.

7. Various critics accuse Masonic writers of teaching the "heresy of universalism." Universalism is the doctrine that all men and women are ultimately saved. Masonry does not teach universalism or any other doctrine of salvation. Again, that' s the province of the church, not a fraternity. You have to look rather hard to find Masonic writers who "teach universalism." Even if you could find one, it's important to remember that any Masonic author writes for himself alone, not as an official of the fraternity. Masonry simply does not have a position, official or otherwise on salvation. Since men of all faiths are welcome in the fraternity, Masons are careful not to offend the faith of any. Possibly this in itself may seem to be universalism to some critics. Masons call it common courtesy.

8. Some critics, less eager to put their own houses in order than to find fault with others, contend most Lodges refuse to admit African Americans as members. Masonry today is not a whites only organization as the hundreds of thousands of Black, Native American, Hispanic and Asian Masons can testify. Petitions for membership do not ask the race of the petitioner, and it would be considered completely wrong to do so. At the same time it must be said that Freemasonry, like American society and churches in general, has not lived up entirely to its high ideal of brotherhood in dealing with African Americans and other minorities. This is a situation which most Freemasons, like most Americans, are trying to overcome. There is a schism in Freemasonry dating back over 200 years to when "Prince Hall" Masons, who are African-Americans, declared themselves independent. This schism is similar to the division of the United Methodist Church from the A.M.E., C.M.E., and United Methodist Church from the A.M.E., S.M.E., and A.M.E. Zion churches or the National Baptists from the American and Southern Baptists. In each of these three examples, the organizations are working to repair the damages of centuries of segregation. for each, complete reunification remains an elusive goal hindered by socialresistance on both sides, but not by organizational ideals. In the case of Freemasonry, mutual recognition between "black" and "white" Grand Lodges has proceeded at a steady pace for nearly ten years, while African-American members are increasingly common in formerly "white" Lodges. For instance, at the international celebration of the 275th anniversary of the Grand Lodge of England in 1992 (the most recent Masonic gathering of about the same size as the Southern Baptist Convention), there were far more Blacks present than there were at the Southern Baptist Convention in Houston in 1993. Freemasonry's movement regarding racial matters affirms Masonry's genuine revolution with the rest of American society and churches toward genuine brotherhood among all races. In summary, looking over the concerns raised in the report, none are the tenants and teachings as the report claims. Four of the concerns are merely misunderstandings of Masonic vocabulary by non-Masons. The complaint that some of the writers whose work Masonry studies are pre-Christian could be raised against any study of man, government, or philosophy. Almost all areas of study start with the ancient (pagan) Greeks. All members of the Fraternity know that Masonry does not invade the area of the Church to teach any doctrine of salvation, neither universalism, salvation by works, nor any other. And the objection that Masonry is some sort of whites only club is refuted by the myriad of non whites wearing the Square and Compasses. Freemasonry is simply a Fraternity---an organization of men, banded together to further develop themselves ethically and morally, and to benefit the community at large!

With special thanks to Jim Tresner, Masonic Author and John Boettjer, Editor, The Scottish Rite Journal for their work in preparing this Short Talk Bulletin.


aND ANOTHER THING OR TWO...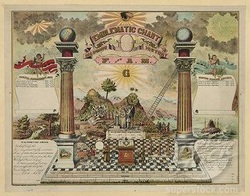 The Masonic Emblems
My Brothers, if you will display these emblems of our art,
Let the great moral they teach be engraved,
Each for each, upon your honest heart!
So they will tell to God and man,
Our ancient, holy perfect plan...

---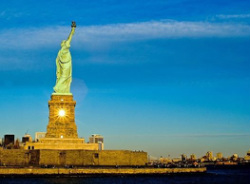 ---
From the Quotable Quotes Archive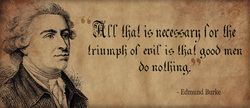 Hypocrisy can afford to be magnificent in its promises, for never intending to go beyond promise, it costs nothing.
Edmund Burke




---
Royal Arch Masonry 3/05/2014
Royal Arch Masonry
"Pure Ancient Freemasonry consists of but three degrees, viz. that of Entered Apprentice, Fellow Craft, and Master Mason, including the Supreme Order of the Holy Royal Arch."
This is a close approximation of the statement of compromise reached that resolved the disputes between the Grand Lodge of England and the Antient Grand Lodge of England paving the way for the formation of the United Grand Lodge of England in 1818, from which modern Freemasonry has descended.
While we will not get into that history here, it is rich and colorful and a simple search online will provide much information. The statement opening this article demonstrates the importance of Royal Arch Masonry to Freemasonry as a whole.
It has been said that:
"The Royal Arch stands as the rainbow of promise in the Ritual; it stands as the promise of the resurrection; of that which was lost and that which shall be recovered."
The value of Royal Arch Masonry will be justly appreciated by all who are Exalted to that Most Sublime Degree, particularly by those who are seeking to complete their Masonic education. It reveals the full light of Ancient Craft Masonry, presents it as a complete system in accordance with the original plan and confers at last the rights and light of a Master Mason in fact as well as in name. It truly leads to a fuller understanding of the purposes and spirit of Freemasonry, for standing upon this towering summit we are able for the first time to perceive the completeness of the Ancient Craft and to understand how all its forms and ceremonies, from the Entered Apprentice to the Master Mason's Degree, are the preparation for the final goal, the Most Sublime Degree of Royal Arch Mason.
Royal Arch Masonry (also known as "Capitular Masonry") is the first part of the York Rite system of Masonic Degrees. Royal Arch Masons meet as a Chapter, and the Royal Arch Chapter confers four degrees: Mark Master Mason, Past Master, Most Excellent Master, and Royal Arch Mason.
Within the York Rite, a Royal Arch Chapter works the following degrees in this manner:
The Mark Master Mason Degree
is in some respects an extension of the Fellow Craft or Second Degree, it seems to be a completion of that Degree.
The Past Master Degree
(also described as Virtual Past Master) is conferred because of the older traditional requirement that only Past Masters of a Blue Lodge could be admitted to Royal Arch Masonry. Because there are so many applicants for Royal Arch Masonry, the Virtual Past Master Degree is required to qualify them for it as they become, in effect, a "Past Master" even though they may not yet have served as such. Much of the work is the same given to install the Worshipful Master of a Blue Lodge.
In the
Most Excellent Master Degree
the building of King Solomon's Temple, which figures so prominently in Blue Lodge, has been completed.
The
Royal Arch Mason Degree
is said by many to be the most beautiful Degree in all of Freemasonry. The ritual is particularly poignant, instructive, and touches the imagination, the heart, and provides a fulfillment and satisfaction that cannot accurately be described, but only experienced.
Freemasons who reach this Degree may continue to Cryptic Masonry or go straight to Knights Templar.
Membership in Royal Arch Masonry consists only of those who have been regularly initiated, passed and raised to the Sublime Degree of Master Mason in a just and duly constituted Lodge of Free and Accepted Masons who are properly vouched for, in good standing in their respective Lodges and in the community in which they reside.
Royal Arch Masonry would have all such receive the light and instruction which can be communicated only in the Degrees of the Royal Arch.
Any Royal Arch Mason can give full information on how to proceed to that end.
For further research:
Wikipedia has a great article for a quick overview, some of which I have copied above:
http://en.wikipedia.org/wiki/Royal_Arch_Masonry
Here's the website for the NY Grand Chapter of Royal Arch Masons:
http://www.ny-royal-arch.org/wp/
We are in the 12th Capitular District and these are the local Chapters:
Lake Ontario Chapter #165, Oswego, Oswego County
Meets 1st Monday of the month at 7:30pm
Sec. George Reed – (georgeareed@aol.com)
Oswego River Chapter #165. Phoenix, Oswego County
2nd & 4th Thursday 7:30pm
Sec. Kenneth Sweet – (695-6506)
Charles H. Platt Chapter #247, Skaneateles, Onondaga County
2nd & 4th Wednesday 7:30pm
Sec. Earl Tuttle – (etuttle@twcny.rr.com)
Pulaski Chapter #279, Pulaski, Oswego
2nd Wednesday 7:30pm
Sec. Norman Kruth – nkruth @ yahoo.com
Here's a link to the General Grand Chapter of Royal Arch Masons International:
http://www.ramint.org/
Here is a rather dusty and dry tome in html online that offers a detailed history of Royal Arch Masonry:
http://www.phoenixmasonry.org/freemasons_book_of_the_royal_arch.htm
Here's a much shorter article on royal Arch history, and this website is a gold mine of Masonic information in general:
http://freemasonry.bcy.ca/ritual/royal_arch.html
This article could and can go on and on. there is so much that can be said of the Royal Arch.
Here are some personal impressions of this aspect of Masonry.
Shortly after affiliating with Lake City Lodge No. 127, your editor was asked if he wanted to complete his Masonic Education by M:.W:. Cal Bond and with his encouragement he took the 4 Degrees of the Royal Arch.
I love ritual and find all Masonic Rituals beautiful and inspiring, but I have to tell you, the Royal Arch Degree is the most beautiful I have witnessed.
The solemnity and seriousness of these Rituals beyond the Blue Lodge are exemplified by the oaths not being said to be taken symbolically as in the first 3 Degrees.
For myself I find attending Chapter (Royal Arch Masons meet in "Chapters", instead of Lodges) provides me with the enjoyment of a far more intensive ritual for the opening and closing which is quite moving in its symbolism as well as its complexity.
And, as in the Blue Lodge, Royal Arch Masons have their own charity and good works they do, and the Masons who go on to this level for the most part seem to have an even greater dedication to the Craft.
On Saturday September 27, 2014 in Buffalo, NY the General Grand Chapter will host the Holy Royal Arch Degree, so if you are interested, the local District can get you the necessary 3 prior Degrees in order to qualify to be Exalted at the 69th Triennial Convocation of the General Grand Chapter Royal Arch Masons International.
Contact one of the Secretaries listed above, here's a link to a Petition:
https://drive.google.com/folderview?id=0B1ipXklBRV41bFBzb0g2U21YMkE&usp=sharing
Now get ready to complete your Masonic education by seeking the further light beyond, the light that illumines Royal Arch Masonry.
With Fervency & Zeal, your editor James Rizzo
This article has content from Wikipedia and from the Grand Chapter of the State of New York R.A.M. website.
Masonic Principles, Morals and Ethics 2/25/2014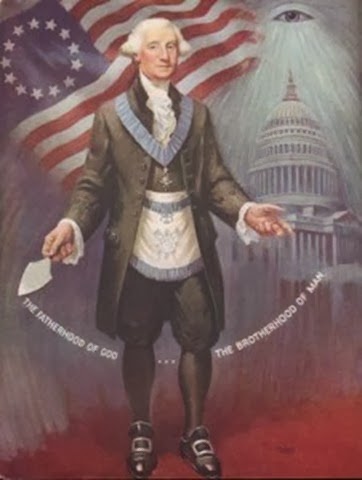 Those who become Freemasons only for the sake of finding out the secret of the Order, run a very great risk of growing old under the trowel without ever realizing their purpose. Yet there is a secret, but it is so inviolable that it has never been confided or whispered to anyone. Those who stop at the outward crust of things imagine that the secret consists in words, in signs, or that the main point of it is to be found only in reaching the highest degree. This is a mistaken view: the man who guesses the secret of Freemasonry, and to know it you must guess it, reaches that point only through long attendance in the Lodges, through deep thinking, comparison, and deduction.

"He would not trust that secret to his best friend in Freemasonry, because he is aware that if his friend has not found it out, he could not make any use of it after it had been whispered in his ear. No, he keeps his peace, and the secret remains a secret."
(Bro.) Giovanni Giacomo Casanova, Memoirs, Volume 2a, Paris, p. 33

Freemasonry teaches us by the plumb that we must walk uprightly before G-d and man, acting upon the square and traveling on the level.
In the first degree, we are reminded of those principles, as the foundation of a Masonic life. They are the mission statement of the fraternity. This is the statement of what we are, what we stand for, and what we will and will not do.
Principles are like lighthouses. They are natural laws that cannot be broken.
As (Bro.) Cecil B. deMille observed:

"It is impossible for us to break the law. We can only break ourselves against the law."

Principles are not practices. A practice is a specific activity or action. A practice that works in one circumstance will not necessarily work in another, as parents who have tried to raise a second child exactly like they did the first can readily attest.

"While practices are situationally specific, principles are DEEP, fundamental truths that have universal application. They apply to individuals, to marriages, to families, to private and public organizations of every kind. When these truths are internalized into habits, they empower people to create a wide variety of practices to deal with different situations."
The Seven Habits of Highly Effective People by Stephen R. Covey

Our principles are the foundation of our actions, they define us as men. The set of principles that we live by are the touchstones of our lives. Freemasonry offers a set of principles in the first degree, and expands on them in the following two degrees. The principles I am referring to are NOT esoteric, mysterious, or "religious" ideas. There is not one principle taught (in Freemasonry) unique to any specific faith or religion…

Masonic principles are a part of most every major enduring religion, as well as enduring social philosophies and ethical systems. They are self-evident and can easily be validated by any individual. It's almost as if these principles or natural laws are part of the human condition, part of the human consciousness, part of the human conscience.

They seem to exist in all human beings, regardless of social conditioning and loyalty to them, even though they might be submerged or numbed by such conditions or disloyalty. These principles are, for instance:
Fairness, Integrity, Honesty, Service, Quality, Excellence, Potential, Patience, Human Dignity, Encouragement, Nurturance (brotherhood), and Growth (personal and spiritual).
Principles are the territory. Values are the maps. When we value correct principles, we have truth – a knowledge of things as they are. So, lets take a look at the principles as they are taught in the very first degree of Masonry:
Temperance, Fortitude, Prudence, Justice, Integrity, Silence, Brotherly Love, Relief, Truth, Hope, Faith, Charity, Freedom, Fervency, and Zeal.
The principles enumerated above are fundamental to human life, regardless of where or how the humans live, or what understanding they have of G-d. These principles are like the very air we breathe, the food we eat. They are essential to any human society. One way to quickly grasp the self-evident nature of the principles is to simply consider the absurdity of attempting to live an effective life based on their opposites.

These fundamental principles, like all great fundamentals, are really self evident to all men who pause for just a moment to consider what they expect from their fellow men. They spring from what is the basis of divine law. To quote Rabbi Hillel (circa 20 BC):
"That which is hateful to you, do not do to your fellow. That is the whole of the law. The rest is commentary."

Therefore a little commentary: Freemasonry teaches us principles to inculcate in our morality, as our morality is rooted in those principles. As Masons, we are enjoined to act upon the square, as the square is a symbol of morality.

Lets look at what Merriam-Webster has to say about morality:
Morality:
a. of or relating to principles of right and wrong in behavior : ethical (moral judgments)
b: expressing or teaching a conception of right behavior (a moral poem)
c: conforming to a standard of right behavior
d: sanctioned by or operative on one's conscience or ethical judgment (a moral obligation)
e: capable of right and wrong action (a moral agent)
So, principles of right and wrong behavior define our morals. Inculcation of Masonic principles therefore informs our morals. By the inculcation of these principles, we improve our morals, or rather, reinforce our morals, and become better men. I write reinforce our morals deliberately, because to become a Mason, you must already be a good and upright person.

There is nothing in Freemasonry, hopefully, that does not already exist in your heart and conduct, hence the inference that a person is first prepared to be made a Mason in his heart. To become a Mason, you must already BE an upright, moral person.

Initiation simply reteaches you, reinforces in you, those great moral principles that you have already learned from your parents and from, hopefully, society. Freemasons are, or should be, moral people, acting upon the level and by the square, upright before G-d and mankind, circumscribing their desires and keeping their passions within dues bounds.

From morals proceeds, or ought to proceed, ethics. Again, from Merriam-Webster:
Ethics:
1. plural but singular or plural in construction : the discipline dealing with what is good and bad and with moral duty and obligation
2 a: a set of moral principles : a theory or system of moral values (the present-day materialistic ethic) (an old-fashioned work ethic) — often used in plural but singular or plural in construction (an elaborate ethics) (Christian ethics)
b: plural but sing or plural in construction: the principles of conduct governing an individual or a group (professional ethics)
c: a guiding philosophy
d: a consciousness of moral importance (forge a conservation ethic)
3 plural : a set of moral issues or aspects (as rightness) (debated the ethics of human cloning)
From Principles proceeds morals and from a set of morals proceeds our ethics. Once again, the trinity, the triad which is really a monad, three sides of the same thing, each supporting and defining the other.

Principles to Morals to Ethics. Each dependent upon the other as none can stand alone.

The principles of Freemasonry are much the same. No one principle stands alone, but works in conjunction, each supporting the other into a pleasing and unified whole. By the influence of brotherly love we are more charitable toward our brothers failings (and strengths). By being prudent, and speaking only that which is appropriate to be spoken (Maintaining silence), acting in a brotherly manner with charity, we avoid the pitfall of gossip.

An extended case can be made that acting on the principles in all our lawful activities we will be moral and upright men, acting with ethics than none can reproach. In fact, it is quintessentially Masonic to act by these principles, and do nothing that will cast a cloud upon our Ancient and Honorable Fraternity.

"May the blessing of heaven rest upon us and all regular Masons, may brotherly love prevail, and every moral and social virtue, cement us."

POSTED BY THERON DUNN on "A Beacon of Masonic Light http://beaconofmasoniclight.blogspot.com/



A 32° Degree Mason Reveals
the Truth of Freemasons Secrets 2/19/2014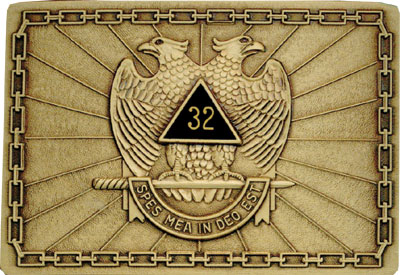 I have been a Freemason for ten years. In that time, I have learned much regarding Freemasons secrets. I have no qualms about revealing the truth behind the secrecy because the truth is that as an organization our secrets are kept in plain sight.

Are There Secrets in our Masonic Symbols?
Perhaps, but if our symbols contain Freemasons secrets why are they plastered all over our buildings? Why do we proudly display them on our vehicles, in our homes, on our clothing, on our fingers?

The truth is there is no great mystery in the Freemason symbols. They are simple working tools imbued with moral teachings. The plumb is used to erect a structure that stands upright and true. The square when used properly ensures that two angles brought together bring equitable strength to the structure. The use of the level ensures that the whole rests upon a solid foundation and that no one structural member bears excessive pressure. The Masonic lambskin apron symbolizes the way Freemasons choose to live their life, in service to others and with purity of intent. These tools could be used in a variety of ways, and they could be imbued with a variety of moral qualities. There are other tools and other teachings, but the simple truth is they are just symbols. They are not secrets.

What About the Secret Masonic Handshakes, Signs, and Passwords?

Yes, these are secret. But, why are they secret? The hand grips are simple modes of recognition. The signs and passwords are used primarily as part of our Masonic ritual.
Were a man to learn all the signs, grips, and words it would still not be enough to gain him entrance into a Lodge meeting. And, even if he should manage to pass himself off as a Mason and gain entrance into a meeting he would simply come away confused, not enlightened. Without understanding the observation of an act carries little meaning. It would be like watching a National Geographic presentation on tribal customs with the sound turned off. Without knowledge and understanding of what they are doing and why, it just would not make sense.

So, why are these things considered Freemasons secrets? One word....honor. Every man who has become a Mason has taken upon himself a promise that he would keep these, as well as other things, secret. It is not a matter of secrecy, or privilege, or exclusivity, or even privacy; it is plainly and simply a matter of personal honor. You make a promise, you keep it.

What About the Secret Masonic Rituals?

Well, yes our Masonic ritual does contain many Freemason secrets. They are secrets that come under the same promise of personal honor that each Mason takes upon himself. We use our ritual as a means to explain, educate, and impart knowledge to the candidate and to Brethren who seek to learn more. But, is our ritual truly secret? Apparently not.

For nearly three centuries, maybe longer, men have been "exposing" the secrets and mysteries of the Freemasons, and they continue to do so today. After nearly three hundred years of exposure, surely there is nothing more to be seen. And yet, there is more.

The rituals of the Freemasons contain Masonic secrets. This much is true. But, as any Mason who has traveled and attended Lodge in another State or Country can attest, the ritual varies from one to another. In fact, in my own experiences I have seen that the secret Masonic ritual can vary considerably from one night to the next in the same Lodge. The teachings are the same; the impressions intended to be made upon the candidate are the same, but the varying ritual is only similar. Surely, no real secret can be kept in varying forms.

So What is the Truth of the Freemasons Secrets?

The true secrets of the Freemasons are just that: intimate moments, shared emotions, secret longings, and private beliefs between men who have formed a bond through a fraternity that supports and strengthens them through its teachings. Men from all walks of life and from disparate backgrounds come together in Masonry and call each other Brother. Some of those men truly become like brothers. They form trusting and resilient friendships. They share life's trials and tribulations. They accept and are accepted. And, along the way secrets are made and secrets are shared and secrets are kept. Thus is life. That is the truth of the Freemasons secrets.

One Final Point

No true Freemason can or will publicly disclose the secret knowledge that he has sworn not to. As I said, it is a matter of personal honor. However, this does not mean that an in-depth and comprehensive study of the symbols, secrets, and significance of the order is discouraged. By all means, we should all continue to strive for more knowledge, deeper understanding, and more light. An excellent resource for this continued study of Freemasons secrets is W. Kirk MacNulty's, "Freemasonry: Symbols, Secrets, Significance." The author, a Freemason for over forty years, is a recognized Masonic scholar and offers explanations of the fraternity that are easily understood by the laymen as well as seasoned Masons seeking a better understanding.

This article originates from a Masonic website online.
It provides portions of the many possible explanations for the Secrets of Freemasonry.